10/12/2019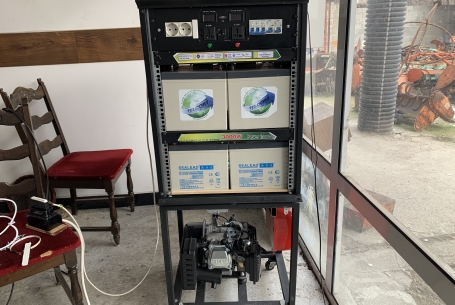 Tehnical Specifications:
Power: 6kW, 220V variable current.
Two types of energy source.
Wind Generator - 1kW.
Solar Panel - 360W.
Two outputs with 220V.
DC Generator 6kW (120cm²) petrol and LPG fuels.
The generator starts when voltage drops below 45,7V, and the timer is activated for certain period of time.
The capacity of the battery is 48V,110A, varies according to the consumption required.
Power is provided with a digital indication to monitor the battery status and output voltage.
A diverse range of power supplies is envisaged according to their capacity.
Gallery